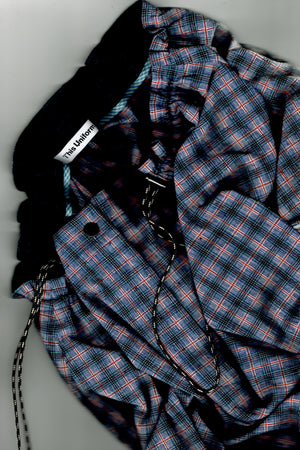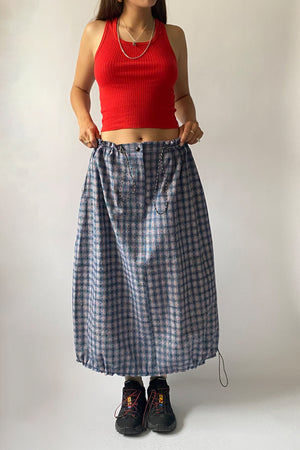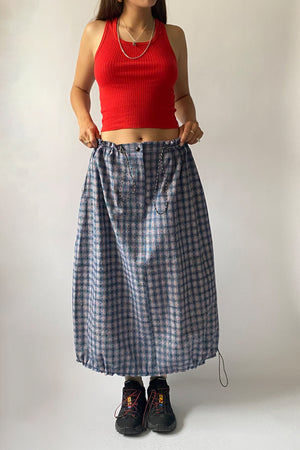 SKIRT 02
Vintage Drawstring Skirt made from vintage cotton sourced from a local fair. Pockets in the side seams and 100% recycled paracord (rPET) drawstring at the waist and hem line, so can be worn with the hem pulled in or loose. 
Wash at 30 degrees.

Model is 5"6 and the skirt is one size. Made in London and ready to post.
Please note that the vintage cotton might have minor marks on it, as it is sourced locally and is hand woven - this is part of the beauty of the fabric rather than a defect.